Yelp is widely acknowledged as the most reliable and dedicated consumer rating website in the world. Yelp has zero tolerance for any reviews that are less than 100% true and genuine. Thousands of American doctors and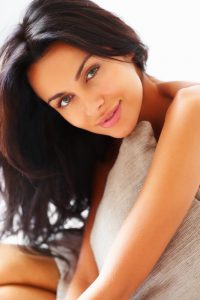 cosmetic surgery experts feature on Yelp and the competition to rank well is intense.
For any doctor, the biggest reward is to receive whole-hearted appreciation from their patient on a neutral, third party platform such as Yelp. Richards Cosmetic Surgery, Med Spa & Laser Center, led by reliable board certified plastic surgeon Dr. Bryson Richards, has been ranked as a top skin resurfacing treatment medical spa on Yelp.  
Dr. Richards has featured on Yelp website since 2015 and according to the latest data available on the site, the plastic surgery practice and medical spa of Dr. Richards in Las Vegas, NV has received 159 reviews until now. Out of these 159 reviews, a whopping 152 reviews have given 5 Stars to Dr. Richards' practice for a variety of procedures.
Patients who have received surgical as well as non-surgical aesthetic procedures from the cordial Dr. Richards and his trained team of med spa experts are almost unanimous in their vote that they find the services of Dr. Richards and his staff to be outstanding.
Past patients have enthusiastically endorsed the practice of Dr. Richards and described how their procedures at the practice improved their appearance and their life in significant ways.
Excerpts from a Few Patient Reviews on Yelp
Lindsay H., Las Vegas, NV
5.0 star rating 6/4/2018
This review is so longer overdue! My laser technician, Lynette, is the absolute best in the business! She is experienced and thorough with everything she does and she is the sweetest gal ever! I have been seeing Lynette for all my skin care needs for about 4 years. The past 2 years I have been a loyal monthly client doing almost every treatment she offers.
Over 10 years ago I had a terrible experience with a laser treatment that was SO painful, caused hypo pigmentation and even left me with some scars. It took me months to heal and weeks to even feel better and ever since then I have been scared to do a deeper laser treatment. But again, this was Lynette and she knows my history and my skin so well if I was going try a more intense laser Lynette is the ONLY I would let do it.
With that being said, I had the Halo Laser done on Thursday and I am so glad I did! All my fears of laser are gone! I'm healing and my skin looks so bright and SO CLEAR! I have a few more days of healing, but WOW, it is so worth it! No complications like I had before over 10 years ago.
They allow you to numb for 1 hour in most cases. The doctor even came in while I was numbing and asked me if I had any questions or concerns before we started. On a scale of 1-10 the pain level throughout the treatment for me was a 2-3, but mostly a 2! I was shocked. I thought it would be more painful, but it wasn't!
The technology on the laser is the best. Mapping out the measurements of the area to be treated and timed so you can feel confident it is a thorough and accurate treatment. Also, it is a dual laser meaning it's non-ablative and ablative allowing recovery time to be quicker than traditional fraxel.
As a working Esthetician for 13 years, there is just no other person I'd trust with my skin! You'll be in good hands with my girl Lynette! She keeps my skin looking bright and flawless.
Lauren C., Las Vegas, NV
5.0 star rating 4/27/2018
As for Dr. Richards, aside from his surgical talent, he has an excellent bedside manner and really makes you feel comfortable when speaking with you. He is real, down to earth, affable, and doesn't project any sort of smug or superior attitude. From what I experienced, he treats you like you're a friend of a friend. He gives you his cell number in case you have questions or concerns, and tells you not to hesitate to call or text.
You really can't ask for more than that, but still, he and his staff deliver.
If you are on the fence, take the time to have a consultation with Dr. Richards. The hundreds of 5 star reviews across multiple websites are not lying – they are there for a reason – and that reason is because he has earned them!
Eliza B. and 3 others voted for this review
Amber H., Las Vegas, NV
5.0 star rating 2/22/2017
The office is really classy. The doctor has won many awards that he has displayed around the office. There is a cozy fireplace and drinks available.
I have had Botox before so really appreciated it was such a quick process. I did not have to fill out a ton of paperwork or sit with a doctor forever. I was literally in and out in 15 minutes.
I got no bruising and the results overall are fantastic. I am really really happy and will be returning.
M J. and 32 others voted for this review
Leah B., Phoenix, AZ
5.0 star rating 2/23/2018
I've been to Dr. Richards twice now for Botox. They are the the best! I never feel a thing and it's always spot on perfect. The staff are very friendly and helpful. A++
Paige C. and 2 others voted for this review
Ela N.
5.0 star rating 7/19/2018
Truly an amazing doctor and staff! I had a mommy makeover due to back pain from having twins and it has significantly helped my back pain. I am extremely happy with the doctor he knows exactly what he is doing and truly cares about his patients. The staff is very helpful and has answered all of my questions in a timely manner. Could not be more happy with this cosmetic surgeon! Truly the best in town!
Christina F., Las Vegas, NV
5.0 star rating 10/17/2017
There is a perfectly good explanation for Dr. Bryson Richards having the number 1 spot with over 100 5 Star reviews on YELP. Because he has earned it! Because he deserves it! Because he has an incredible team!
After interviewing 5 other doctors in Las Vegas and San Diego, I knew Dr. Richards was my doctor. He listens to me but he is not afraid to give his professional and educated opinion… and has even said no to me. His confidence comforts me. And I am convinced he has magic hands. The professional and friendly staff is equally impressive. The facially is beautifully and modern.
As an Elite Yelper, I am listing all procedures I have by Dr. Richard because I would have appreciated talking to someone that had actually gone through the procedures. So, please feel free to ask me any questions. Clearly, I am not a health care professional so please limit questions as from a patient's perspective only. He gives complete and free consults so I do suggest starting there.
Life changing… tummy tuck, neck lift and breast lift.
Subtle changes that made a huge difference… lower face, brow lift, lower and upper eyelids.
I'm am 53 years old, mother of 2 adult children, 5'2″ and about 125lbs.
July, 2017 under full anesthesia
Full Tummy Tuck
Lower Face Lift
Neck Lift
August, 2017 under local anesthesia
Brow Lift
October, 2017 under full anesthesia
Breast Lift (no implant)
Upper Eyelids
Lower Eyelids (no fat removal)
Considering Future Procedures
Liposuction of hips
Fat transfer to Butt
Brazilian Butt Lift
Upper Arm Liposuction
Upper Arm Lift
Christina D. and 11 others voted for this review
If you would like more information on cosmetic surgery procedures and treatments performed by Las Vegas, Nevada plastic surgeon, Dr. Bryson Richards please contact us at 702.870.7070
Taking new patients from Las Vegas, Bullhead City,  Laughlin, Pahrump, Mesquite NV and surrounding areas.