Liposuction is a sought-after cosmetic surgery procedure for over 30 years now. It is a safe and effective technique that has enabled thousands of people to enhance their body contours through the targeted removal of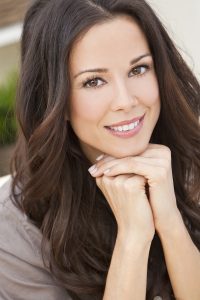 stubborn fat deposits.
The key to success in liposuction lies in choosing a well-qualified and experienced surgeon who understands the nuances involved in liposuction techniques.
Board certified plastic surgeon Dr. Bryson Richards provides liposuction fat removal surgery to patients in Las Vegas, NV and surrounding locations in The Sagebrush State.
Professional Credentials of the Surgeon
The cordial Dr. Richards is board certified by the leading American Board of Plastic Surgery (ABPS). He received training in advanced plastic surgery at the renowned Cleveland Clinic. He graduated from Cornell Medical School in New York City and was chief plastic surgery resident at Strong Memorial Hospital in Rochester, NY.
The prudent Dr. Richards has won numerous awards and honors in recognition of his excellence and authority in the field of plastic surgery. He has also published scientific papers in cutting edge research areas related to the field of surgery.
Determining Candidacy
As a dedicated surgeon, Dr. Bryson Richards will first carefully determine the candidacy of a patient before recommending liposuction to them. According to Dr. Richards, suitable candidates are in good overall health and within 25 to 30 pounds of their ideal body weight. These people have stubborn fat pockets that have been unresponsive to healthy eating and exercise.
Why Choose an ABPS Board Certified Plastic Surgeon?
ABPS is the only board recognized by the American Board of Medical Specialties. When the patient selects an ABPS board certified plastic surgeon for liposuction fat removal surgery, they have an automatic assurance that the surgeon would have received a certain minimum number of years of training specifically in the field of plastic surgery.
ABPS board certified plastic surgeons typically invest in high-quality standards and practices, adopt state-of-the-art surgical techniques and technology, pursue on-going education, and follow the latest safety protocols to provide their patients with excellent outcomes.
Attributes of a Good Liposuction Surgeon
Patients should seek the following qualities when choosing a surgeon for liposuction fat removal:
Warm and compassionate, transparent, easy to communicate with

Inclined to educate the patient on all aspects of the surgery

Passionate about making a difference in patients' lives through plastic surgery

Providing personalized care and attention to each patient

Having the ability to appreciate the innate cosmetic needs, goals, aspirations, and hopes of the patient

Possesses detailed knowledge of the human anatomy

Has an artistic perspective, an eye for detail and a sense of balance and proportion

Adopts advanced techniques to offer aesthetically superior results in a minimally invasive manner with reduced scarring.
A solid and responsible surgeon would be willing to provide liposuction before and after images of past patients. They may also share testimonials of previous patients as necessary.
In regards to these pictures, they can be found on the website. There could be even more pictures seen during the consultation but there is a plenitude of lipo pictures present on the website. What is amazing about these pictures is that they can be seen anywhere.
Patients who have Internet access can see these pictures from their own living room couch. If that is not possible, Internet access is now available in supermarkets nowadays and about everywhere else. Dr. Richards believes in transparency and his website is a strong testament to this.  
Ability to Treat Multiple Body Areas
Liposuction is a body contouring procedure which is most useful in contouring areas such as the flanks, buttocks, abdomen, arms, hips, and breasts. The surgeon should have the expertise to perform liposuction in all these areas with authority and skill.
Experienced cosmetic surgeon Dr. Bryson Richards receives patients from Las Vegas, NV and other suburbs and towns in this part of Nevada for liposuction.
If you would like more information on cosmetic surgery procedures and treatments performed by Las Vegas, Nevada plastic surgeon, Dr. Bryson Richards please contact us at 702.870.7070
Taking new patients from Las Vegas, Bullhead City,  Laughlin, Pahrump, Mesquite NV and surrounding areas.