Mini Tummy Tuck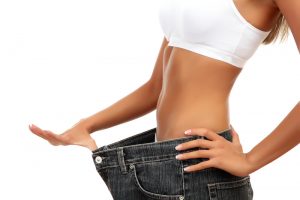 A mini tummy tuck, as the name suggests is a smaller variation of adominoplasty surgery or full tummy tuck. It involves making an incision just above the pubic area. This is a much shorter incision, almost the same as a caesarean cut. The purpose of the cosmetic surgery is the same, that is the removal of extra fat from the abdominal area and the tightening of the abdominal muscles.
A mini tummy tuck usually targets the area below the naval. It is a good option for those patients who have mostly been in shape all their lives but just have a little sagging or loose skin around the abdominal area. This area can be quite difficult and time-consuming to tone up or correct with exercise and diet. Miny tummy tuck usually takes less than two hours and the patient is given local (or general) anesthesia for the operation.
Ideal candidates
A lot of candidates for a mini tummy tuck include women who have given birth to children and have a small amount of excess skin remaining around the abdominal area, along with  a little stretching of abdominal muscles. It is difficult to get rid of this extra fat or contract the stretched muscles with diet and exercise. This is what makes a mini tummy tuck surgery a good option for people.
Procedure
A small incision is made by the cosmetic surgeon above the pubic area. The extra skin which might be three to four inches wide is cropped off and the abdominal muscles are tightened. The plastic surgeon then uses liposuction to remove all the extra fat from the lower and upper abdomen. In order to collect any extra fluid or blood that flows out after the surgery, a small drain tube is placed below the skin. This tube is removed by the doctor after four to six days.
Dr. Bryson Richards, a plastic surgeon in Las Vegas has almost many years of experience in performing surgery. Numerous patients have undergone successful mini tummy tucks at his surgical facility. According to Dr. Richards, anybody with a small abdominal bulge (lower abdominal area), or a little hanging or loose skin is a suitable candidate for a mini tummy tuck procedure.
Cost of a mini tummy tuck
A mini tummy tuck cost can vary depending upon the area where the surgery is undertaken, operational facility, plastic surgeon's years of experience and so on. There will also be additional costs of anesthesia and prescribed medications.
Recovery
It takes about 5 to 7 days for a mini tummy tuck patient to return to work and resume daily activities.  The patient may also be able to undertake light amount of exercise in two or three weeks. But any sort of strenuous exercise or heavy lifting must be avoided for a minimum of six to eight weeks after the mini tummy tuck surgery. Patients need to follow their surgeon's advice strictly for faster recovery.
If you would like more information on cosmetic surgery procedures and treatments performed by Las Vegas, Nevada plastic surgeon, Dr. Bryson Richards please contact us at 702.870.7070
Taking new patients from Las Vegas, Bullhead City,  Laughlin, Pahrump, Mesquite NV and surrounding areas.