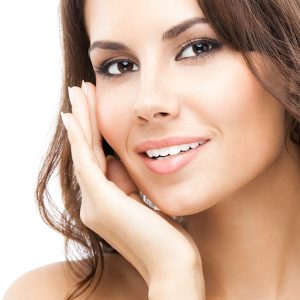 Many innovative procedures are available today to perform skin resurfacing without involving cosmetic surgery.  During the pre-operative consultation, the surgeon will explain various skin resurfacing treatment options, and may also show before and after photographs for the patient's better understanding.
The initial consultation provides an opportunity to the patient to learn about skin resurfacing more clearly and make a well-considered decision.
The surgeon will encourage the patient to ask questions and clarify any doubts and concerns that they may have. Accomplished board certified plastic surgeon Dr. Bryson Richards provides skin resurfacing to patients in Las Vegas, NV, and surrounding locations across the horizon.
What are Skin Resurfacing Before and After Photographs?
Before and after photographs in case of skin resurfacing treatment refer to a pair or group of pictures belonging to a past patient who has received the same treatment with a satisfactory outcome.
The photographs include pictures taken before the treatment and after the treatment at a stage when all treatment sessions are over, the initial post-operative redness has been resolved, and complete skin resurfacing effects are visible.
The surgeon will take care to ensure that these pictures are obtained from the patient with their proper consent. These will be presented before new patients in an appropriate manner and the patient's identity will be kept confidential as needed. The surgeon's only purpose behind this effort is to use these pictures as a visual tool to educate new patients about the potential benefits of skin resurfacing.
Advantages
When a new patient seeks a skin resurfacing procedure for the first time, they may only have a limited understanding of what benefits they can get from this treatment. They would be naturally concerned to know whether the procedure will meet their personal cosmetic goals and expectations.
Some patients may require only two to three treatment sessions of laser skin resurfacing in a particular area, while others may need more extensive treatment in multiple sites. In a few cases, the skin resurfacing treatment may have to be combined with other techniques such as dermal filler injections to meet the patient's goals. In all such cases, the patient will be in position to make better decisions when they have access to skin resurfacing before and after photos.
These digital pictures can enable someone to see what to expect with clarity and conviction. This was just not the case even a decade ago. In this regard, things have changed for the better.
Reasonable Expectations
Experienced surgeons recognize that the highest satisfaction levels in aesthetic procedures are usually achieved when the patient has clear goals and reasonable expectations from a procedure. Therefore, the surgeon may like to present skin resurfacing before and after photos at the first appointment.
Once the patient is clear about what to expect and what not to expect from the results, they can appreciate the final results in a better way. The risk of any disappointment occurring at a later stage is reduced. Pragmatic cosmetic surgeon Dr. Bryson Richards receives patients from Las Vegas, NV, and nearby areas for skin resurfacing.
Online Images
The surgeon may choose to present skin resurfacing before and after photos on their official website which Dr. Richard does for so many other vital surgeries and treatments but for skin resurfacing there is only one picture. But there is some salient and impressive writing on this type of treatment and why it is vital to consider. Moreover, this does not mean you cannot see more pictures during the consultation or have some emailed to you if you call them up.
If you would like more information on cosmetic surgery procedures and treatments performed by Las Vegas, Nevada plastic surgeon, Dr. Bryson Richards please contact us at 702.870.7070
Taking new patients from Las Vegas, Bullhead City,  Laughlin, Pahrump, Mesquite NV and surrounding areas.