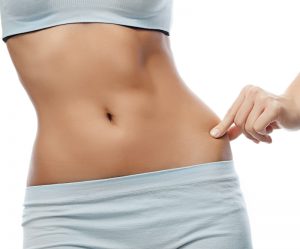 SculpSure is the world's first non-invasive body contouring procedure cleared by the FDA for fat reduction in the flanks and abdomen. The procedure is ideally suited for people who want to avoid cosmetic surgery and yet achieve a slimmer and more sculpted body. During the initial consultation, the treatment provider will educate the patient about all aspects of SculpSure.
Some providers may like to present SculpSure body contouring before and after photographs before the patient. This will give a fair idea of the potential effectiveness of this treatment.
Fantastic, cutting edge, and board certified plastic surgeon Dr. Bryson Richards provides SculpSure non-invasive body sculpting procedure to patients in Las Vegas, NV, and surrounding communities across the horizon.
What are SculpSure Before and After Pictures?
Before and after pictures in case of SculpSure non-invasive body contouring treatment refer to a pair or group of images belonging to a past patient who has received the same procedure with successful results. The images include pictures taken prior to the procedure and after the procedure at a time when all the treatment sessions are completed and full effects of body contouring have been established.
Just like any plastic surgery procedure, the provider will ensure in case of SculpSure that the photographs are obtained with the express consent of the patient and presented before new patients in an appropriate manner. The patient's identity may be kept confidential as per the norm. The provider's only goal in this exercise is to use these photos as an educational aid to explain to new patients about the aesthetic benefits of SculpSure.
Advantages
SculpSure is a laser-based non-surgical body contouring procedure. A new patient may have concerns about how successfully the procedure can help eliminate unwanted fat pockets in the abdomen and flanks, or whether it will meet their personal cosmetic goals.
Some patients may only need limited fat reduction, while others may require substantive fat removal in multiple sites. In each case, the patient will be better placed to make the right choices when they have access to SculpSure before and after photos. Experienced cosmetic surgeon Dr. Richards receives patients from Las Vegas, NV, and other areas of this part of southeast Nevada for SculpSure body contouring.
What really has changed the game is digital technology which will be mentioned down below as well briefly. It just needs to be emphasized that digital technology has changed the game and the plastic surgery industry has embraced it. You can see on the website of Dr. Richards all those before and after pictures of all those procedures which helps so many patients make salient decisions without getting anyone else involved.
In the age of social media and sharing, some things should still remain private.
Keeping Realistic Expectations
In any aesthetic procedure, the best patient satisfaction levels are often achieved in cases where the patient has a positive frame of mind, clear cosmetic goals and realistic expectations. Therefore, a treatment provider may prefer to provide SculpSure before and after photos at the very outset so that the patient knows exactly what the procedure can or cannot do for them.
SculpSure is not a weight loss procedure. Patients should review as many before and after photos as possible to gain a clear perspective. Patients with realistic expectations will be able to appreciate the final outcomes in a better way and feel happy about their new sculpted figure.
Website Photos
The treatment provider may choose to provide SculpSure before and after photos on their practice website which Dr. Richards does not have right now but any patient may be able to see them during the consultation. This way new patients can conveniently access the photos even before they are ready to visit the provider's office for a SculpSure consultation but in this case, the patient may have to call in and see the before and after pictures during the consultation.
But with all those before and after pictures on the site, any patient can detect the caliber of Dr. Richard's work.
If you would like more information on cosmetic surgery procedures and treatments performed by Las Vegas, Nevada plastic surgeon, Dr. Bryson Richards please contact us at 702.870.7070
Taking new patients from Las Vegas, Bullhead City,  Laughlin, Pahrump, Mesquite NV and surrounding areas.