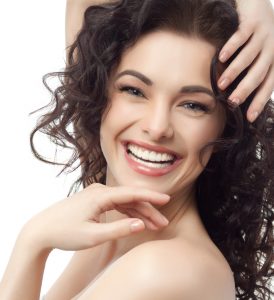 As the holiday season approaches, many of us want to look our best for family gatherings, office parties, and all the festive events in between. However, the idea of going under the knife for a cosmetic procedure may seem daunting or even unrealistic for some. Luckily, there are plenty of non-surgical options available to help you achieve a radiant holiday glow. These quick fixes are safe, effective, and require minimal downtime, making them the perfect solution for those wanting to look their best without the commitment and risks of surgery. Let's explore the top non-surgical treatments that will have you looking and feeling your best just in time for the holidays. Board-certified plastic surgeon Dr. Bryson Richards provides non-surgical treatments to patients in Las Vegas, NV, and surrounding locations.
Unveiling the Secrets of Non-Surgical Cosmetic Treatments
When it comes to non-surgical cosmetic treatments, there's a lot more than meets the eye. These procedures may not involve scalpels or incisions, but that doesn't mean they aren't powerful in their own right. In fact, the secrets of non-surgical treatments lie in their ability to deliver impressive results without the need for invasive procedures.
One of the most popular non-surgical treatments is injectables, such as Botox and dermal fillers. These can help smooth out fine lines and wrinkles, plump up the skin, and enhance facial contours. Another option is laser treatments, which can address a variety of concerns like uneven skin tone, acne scars, and sun damage.
Don't forget about non-surgical body contouring treatments, which can help you achieve a slimmer figure without surgery. And let's not overlook the wonders of chemical peels and microdermabrasion, which can exfoliate and rejuvenate the skin for a youthful, radiant glow.
The secrets of non-surgical cosmetic treatments are now unveiled, and the possibilities for achieving your ideal holiday look are endless.
Proven Quick Fixes for an Effortless Holiday Glow
With the holiday season just around the corner, you want to make sure you have an effortless holiday glow that will turn heads and make you feel confident. Luckily, there are several proven quick fixes that can help you achieve just that. 
One of the easiest ways to achieve an effortless holiday glow is by using a highlighter. Apply it to the high points of your face, such as your cheekbones, brow bone, and down the bridge of your nose. This will instantly give you a radiant and luminous look.
Another quick fix is using a hydrating face mask. With all the stress and late nights that come with the holiday season, your skin can become dull and dehydrated. Using a hydrating face mask can help plump and rejuvenate your skin, leaving you with a fresh and glowing complexion.
Lastly, don't forget about the power of a good skincare routine. Cleansing, exfoliating, and moisturizing your skin regularly can do wonders for your complexion. Incorporating a vitamin C serum or a retinol product into your routine can also help brighten your skin and reduce the appearance of fine lines and wrinkles.
By following these proven quick fixes, you'll have an effortless holiday glow that will make you look and feel your best. So go ahead and shine bright this holiday season!
Most Effective Skin Rejuvenation Treatments to Shine Bright this Holiday Season
As the holiday season approaches, you want your skin to be in its best shape to shine bright at all the festivities. Thankfully, there are several effective skin rejuvenation treatments that can help you achieve a radiant glow just in time for the holidays.
One popular treatment is a chemical peel, which involves applying a chemical solution to exfoliate the outer layer of your skin. This process helps to reduce the appearance of wrinkles, sun damage, and acne scars, leaving you with smoother, more youthful-looking skin.
Another effective option is microdermabrasion, which uses a device to gently exfoliate the skin and stimulate collagen production. This treatment can improve the texture and tone of your skin, giving you a fresh and revitalized complexion.
For those looking to target specific concerns like fine lines and wrinkles, laser resurfacing treatments may be the way to go. These treatments use laser technology to stimulate collagen production and tighten the skin, reducing the appearance of wrinkles and improving overall skin texture.
Lastly, don't forget about the power of a good skincare routine. Incorporating products with ingredients like retinol and hyaluronic acid can help boost collagen production, hydrate the skin, and improve elasticity.
With these most effective skin rejuvenation treatments, you can shine bright and confidently rock that holiday glow this season.
Practical Tips to Maintain Your Radiant Look Throughout the Holidays
The holiday season can be a whirlwind of activities, but that doesn't mean you have to let your radiant glow fade away. Here are some practical tips to help you maintain your fresh and youthful look throughout the holidays.
First and foremost, prioritize self-care. Get enough sleep, eat a balanced diet, and stay hydrated. These simple practices can work wonders for your overall well-being and contribute to a healthy complexion.
Make sure to continue your skincare routine diligently. Cleansing, toning, and moisturizing are essential steps in maintaining healthy skin. Don't forget to wear sunscreen daily to protect your skin from harmful UV rays.
During the festive season, it's easy to overindulge in rich foods and alcohol. While it's important to enjoy yourself, moderation is key. Opt for healthier options whenever possible and drink plenty of water to flush out toxins.
Finally, take time to relax and de-stress. Engage in activities that bring you joy and help you unwind. Stress can take a toll on your skin, so finding ways to manage it will greatly contribute to your radiant look.
By following these practical tips, you can ensure that your holiday glow lasts all season long. Remember, the holidays are about celebrating and enjoying yourself, so don't forget to have fun and embrace your natural beauty.
Contact Las Vegas Board Certified Plastic Surgeon Dr. Richards to Schedule a Consultation
If you would like more information on cosmetic surgery procedures and treatments performed by Las Vegas, Nevada plastic surgeon, Dr. Bryson Richards please contact us at 702.870.7070
Taking new patients from Las Vegas, Bullhead City,  Laughlin, Pahrump, Mesquite NV and surrounding areas.