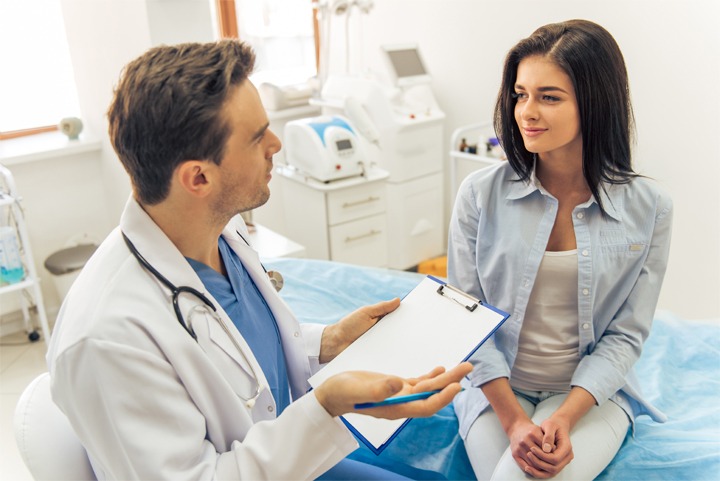 A woman should decide on a significant plastic surgery procedure such as mommy makeover only after careful consideration. 
At the time of the pre-operative consultation with the surgeon, she will have an opportunity to ask questions and clarify any concerns that she may have.
Board certified plastic surgeon Dr. Bryson Richards provides mommy makeover to patients in Las Vegas, NV, and surrounding locations. 
Is a mommy makeover appropriate for me?
Good candidates for a mommy makeover are women who have been successful in losing weight after their pregnancy but have not been able to resolve stubborn fatty pockets and sagging skin.
Which procedure should I undergo initially?
Many surgeons prefer to combine various surgeries in the mommy makeover procedure. For instance, if a patient requires breast enhancement as well as abdominoplasty, the surgeon will recommend undergoing both surgeries at the same time. Some surgeons may recommend receiving two or more individual procedures due to medical reasons or personal preferences. 
Can I undergo a mommy makeover if I intend to lose weight?
If the patient intends to lose only a few pounds, she can undergo a mommy makeover cosmetic surgery. But if the patient is considering major weight loss, she should postpone her mommy makeover plans. Significant weight loss can cause sagging skin and muscles that can be made tauter during the treatment. 
What if I become pregnant again?
The patient should wait to undergo a mommy makeover plastic surgery procedure if she intends to get pregnant in the future. Pregnancy and breastfeeding can re-stretch the skin and compromise the results of the procedure. 
However, if a patient has an unplanned pregnancy, their earlier mommy makeover procedure will not adversely affect their health or their baby's well-being. It will also not make childbirth more challenging.
Will I have drainage tubes? How long will I have them?
The surgeon may place drainage tubes right beneath the patient's skin, depending on their preferences and the procedures undertaken. These pipes will need to be changed and cleaned regularly after a specific amount of fluid accumulates inside. Generally, the drainage tubes will remain in place for almost a week. They will need to visit the surgeon to have them removed. 
Will I have to wear a compression garment?
Following the surgery, most surgeons will ask the patient to wear bandages or a compression garment — this offers support to the treated areas and enables the patient to move around more comfortably. Compression garments can also help prevent the collection of fluid and allow the skin to mold to the newly-contoured muscles.
Will a mommy makeover affect my menstrual cycle?
For the first few months after the mommy makeover, the menstrual cycle may be irregular. Anesthesia and surgery typically cause the menstrual cycle to be late by one or two days. However, this procedure should not cause any chronic or prolonged irregularity.
Questions Related to the Plastic Surgeon's Background
Are you board certified in plastic surgery? If yes, which board has certified you?
What number of years of surgical training and experience do you have in similar procedures?
Have you undertaken mommy makeover procedures in the past? What is the rate of success for these procedures?
If I am dissatisfied with my mommy makeover results, will you perform revision surgery? Will I have to pay for this revision procedure again?
Cosmetic surgeon Dr. Bryson Richards receives patients from Las Vegas, NV, and nearby areas for mommy makeover surgery.
If you would like more information on cosmetic surgery procedures and treatments performed by Las Vegas, Nevada plastic surgeon, Dr. Bryson Richards please contact us at 702.870.7070
Taking new patients from Las Vegas, Bullhead City,  Laughlin, Pahrump, Mesquite NV and surrounding areas.