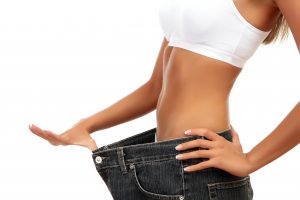 Liposuction is one of the most effective body contouring cosmetic surgery procedures available today. Over the years, the procedure has become more advanced and less invasive, resulting in minimal risk and reduced discomfort and downtime. Several techniques can be used to perform liposuction, but the overall procedure steps will largely remain unchanged in each case.
Dr. Bryson Richards is a board certified plastic surgeon providing liposuction and other surgical and non-surgical cosmetic procedures. During the initial consultation, Dr. Richards will apprise the patient of the various steps involved in the surgery, and put them at ease. Patients in Las Vegas, NV and surrounding locations have an opportunity to receive liposuction from Dr. Richards.
Anesthesia
Liposuction plastic surgery procedure usually involves only local anesthesia, but general anesthesia may be used in some cases where multiple areas are involved or a substantial amount of fat reduction is necessary. Mild sedation may be used along with local anesthesia, depending on the patient's anxiety levels.
Local anesthetic such as lidocaine is usually applied in the tumescent liposuction technique, which makes the procedure less risky and reduces anesthesia effects. However, patients who are allergic to lidocaine may not be able to undergo tumescent liposuction.
Placement of Incisions
Small incisions will be made in inconspicuous locations within the targeted area once the patient has been placed under anesthesia. The size of incisions generally ranges between a quarter and a third of an inch. As long as the incisions are small and placed discreetly, the patient will not have to worry much about the subsequent scarring.
Experienced cosmetic surgeon Dr. Richards receives patients from Las Vegas, NV and nearby areas for liposuction and several other procedures for the breast, body and face.
Removing Excess Fat Tissue
The surgeon will introduce an ultra thin cannula through the incisions to minimize or remove stubborn fat tissue. Once the vacuum tube reaches the deeper layers of fat, the surgeon will gently manipulate it to dislodge the fat cells. As the fat cells begin to disintegrate, the surgeon will suction them out through a pump or syringe attached to the other end of the cannula.
Advanced techniques such as laser, RF or ultrasound energy may be used at this stage of fat reduction to make liposuction less invasive and more precise. The patient will anyway have to be administered replacement fluids through IV during and after liposuction in order to compensate for the loss of fluid and blood.
Wound Closure
The incisions will be closed with traditional or absorbable sutures once the fat reduction procedure is completed. Drain tubes will usually be placed by the surgeon below the skin in the incision areas. This will help to collect excess fluid and reduce infection risk in the first few days after surgery.
Drain tubes as well as sutures will usually be removed in about a week or 10 days. If the incisions are very minor, the surgeon may allow them to remain open so that bruising and swelling is minimal. If liposuction is performed together with other surgeries, the procedure steps may be slightly adjusted.
Taking new patients from Las Vegas, Bullhead City,  Laughlin, Pahrump, Mesquite NV and surrounding areas.