BRAZILIAN BUTT LIFT BBL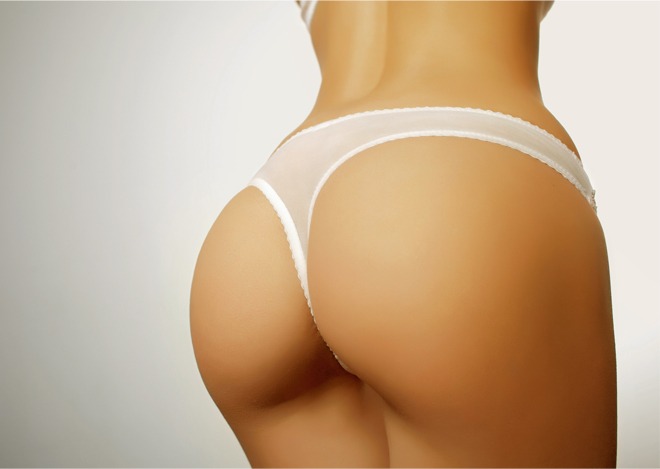 Brazilian butt lift (BBL) or fat transfer to buttocks is a popular lower body contouring plastic surgery that helps in augmenting the appearance of buttocks without the use of implants. You can now achieve a curvier and fuller rear side with minimal discomfort, risk, and downtime unlike traditional invasive techniques.
During the initial consultation, the surgeon will discuss how Brazilian butt lift works and the ways in which it is different from a traditional buttock lift. The buttocks are an important component of a youthful and well-proportioned body. It can be difficult to achieve the desired shape through exercise alone.
Fat transfer to buttocks can provide predictable and safe results, which may last for years. This is one of the reasons why people are choosing this surgery. Board certified plastic surgeon Dr. Bryson Richards provides Brazilian butt lift (BBL) or fat transfer to the buttocks surgery to patients in Las Vegas, NV, and surrounding locations.
Curvier Buttock Appearance
You can achieve an accentuated and curvier appearance through a Brazilian butt lift cosmetic surgery if your posterior is undermined or small in comparison with your thighs, abdomen, and other body areas. The surgery is useful in adding volume to the buttocks to make you appear more youthful and sexier. You can wear tight, short, and revealing clothes of your choice with confidence after the surgery.
Natural Looking Results
It is important to know the duration of the procedure. You can expect the best results if you have the surgery performed by an experienced surgeon. Many people are not sure whether the Brazilian butt lift is going to provide natural looking results. The best part about getting a BBL is that it makes use of autologous fat transfer and not implants. Hence, the results are usually naturally looking in most cases.
What is the Surgical Procedure?
Brazilian butt lift is a delicate and intricate cosmetic surgery procedure which should only be performed by a surgeon with an eye for cosmetic detail. These are a few steps involved in the procedure:
Anesthesia: Brazilian butt lift surgery will be performed by your surgeon under general anesthesia. Some surgeons perform the procedure under intravenous sedation and local anesthesia as well since the procedure is less invasive.
Fat removal: Your surgeon will perform minor liposuction following anesthesia in marked donor sites for removing surplus fatty tissue. The fat will then be purified and prepared for transfer.
Fat transfer: The cosmetic surgeon will inject the purified fat in the targeted area of your buttocks. Injections will be placed skillfully by an experienced BBL surgeon at pre-specified depths for eliminating the risk of skin dimpling. Fat transfer will improve the volume and shape of your buttocks.
BBL Surgery for Men
Buttock contouring plastic surgery is a highly popular procedure among women of all age groups. It is increasingly becoming popular among men as well. Low complication rates, less recovery time and excellent results are encouraging many men to try the procedure. Cosmetic surgeon Dr. Bryson Richards receives patients from Las Vegas, NV, and nearby areas for Brazilian butt lift (BBL) or fat transfer to the buttocks surgery.
Contact Las Vegas Board Certified Plastic Surgeon Dr. Richards to Schedule a Consultation
If you would like more information on cosmetic surgery procedures and treatments performed by Las Vegas, Nevada plastic surgeon, Dr. Bryson Richards please contact us at 702.870.7070
Taking new patients from Las Vegas, Bullhead City,  Laughlin, Pahrump, Mesquite NV and surrounding areas.