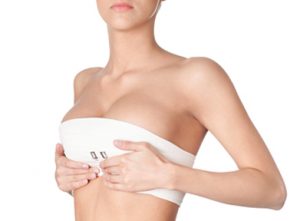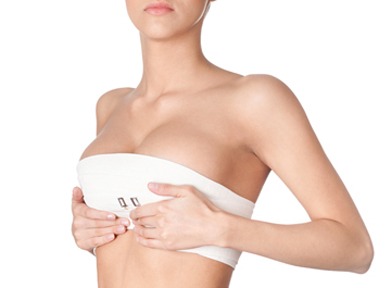 While breast augmentation is a widely popular procedure, more women are becoming interested in alternative methods to change the shape and size of their breasts. Breast augmentation through use of implants is a tried and true procedure, while fat transfer to the breast is a newer procedure used to enhance the breast. Either procedure may produce beautiful, natural looking results for the patient when performed by an experienced surgeon. During your consultation, your surgeon will discuss the difference between the two procedures and help you choose the best option for you and your goals. Board certified plastic surgeon Dr. Bryson Richards provides breast augmentation to patients in Las Vegas, NV, and surrounding locations.
What are Breast Implants?
Breast implants are made from silicone gel or saline and are available in different shapes and sizes. Implants are used to augment the breasts and increase volume, or to reconstruct the breasts after a mastectomy. Implants are typically placed under or over the chest muscle, and the incision can be made in concealed areas, such as under the fold of the breast, under the arm, or around the areola.
Fat Transfer to Breasts
An alternative to breast implants is fat transfer, in which fat is harvested from another area from the body, usually the flanks, thighs or stomach, and inserted into the breasts. Fat transfer typically gives the breasts a softer, natural feel as opposed to breast implants. The benefit of this procedure is that the body is sculpted when fat is removed from the donor area, in addition to the volume of the breast being increased.
Breast Implants May Be Favorable
In some cases, breast implants are more suitable for results over fat transfer. If the patient desires to increase the breasts by more than half a cup size, implants are a better option. Breast implants allow longer-term results, however will need to be exchanged after a number of years.
When is Fat Grafting for Breast Enhancement Better?
Fat transfer may be a favorable option for patients looking to contour another area of the body through liposuction in addition to increasing volume of the breasts. Fat transfer is more suitable for patients who want a small, subtle change to the breasts. It is also recommended for patients that do not wish to use implants. Board certified plastic surgeon Dr. Bryson Richards provides breast augmentation to patients in Las Vegas, NV, and surrounding locations.
Contact Las Vegas Board Certified Plastic Surgeon Dr. Richards to Schedule a Consultation
If you would like more information on cosmetic surgery procedures and treatments performed by Las Vegas, Nevada plastic surgeon, Dr. Bryson Richards please contact us at 702.870.7070
Taking new patients from Las Vegas, Bullhead City,  Laughlin, Pahrump, Mesquite NV and surrounding areas.