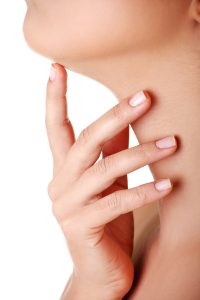 Laser hair removal is a proven technique for the permanent elimination of hair on all skin types compared to traditional hair removal methods such as waxing, shaving, and plucking. 
Laser hair removal has become a sought-after procedure over the years as both women and men seek a smoother and impeccable personal appearance. 
The innovative Cutera Xeo laser technology is an advanced procedure for the permanent elimination of hair. This is a safe and predictable treatment that currently ranks among the most popular procedures in the United States. 
Cutera was the leader in the development of a high-powered Nd: YAG laser for hair removal that provided patients with a safe and effective hair removal option, even for darker-complexioned people. Board certified plastic surgeon Dr. Bryson Richards provides laser hair removal treatments to patients in Las Vegas, NV, and surrounding locations.
Cutera Xeo Laser System
The cutting-edge Cutera Xeo laser system has made issues such as painful razor bumps, waxing, and time-consuming shaving a thing of the past for many individuals. It provides patients with long-lasting and superior results with safe, in-office treatment. This innovative laser procedure enables both women and men to enjoy hairless skin for a prolonged duration.  
Cutera Xeo system can eliminate hair in almost any body area, with the exception of the eyelids. The treatment provider can precisely target hairs with this laser. It also involves minimal downtime and discomfort.
Ideal Candidates
A solid candidate for Cutera Xeo laser hair removal system is almost any healthy person who is unhappy with the existence of body hair in any part of their body. However, people using specific meds or antibiotics will need to stop the drugs for a particular period before and after the laser procedure.
This procedure may not be suitable for women who are pregnant or breastfeeding, individuals who cannot avoid sun exposure for some time, and people with red, blonde, or light-colored hair.
How does it work?
The provider will direct the Cutera Xeo laser device over the treatment site. The laser will deliver targeted laser beams of light pulses to the follicle of the unwanted hair. The pigment in the hair follicle absorbs the light energy as the laser penetrates the skin. 
This burst of energy will destroy the carbon in the hair follicle in a painless way, destroying the hair completely and preventing it from re-growing in that follicle. 
Procedure 
This procedure can be undertaken in-office and may involve only one treatment session. Depending on the extent of hair removal, the procedure may take a few minutes to a few hours to complete.
The small hand-held laser device delivers the light beams directly into the hair follicles while the outermost skin layer is cooled simultaneously to prevent harm to the surrounding healthy tissue. Cosmetic surgeon Dr. Bryson Richards receives patients from Las Vegas, NV, and nearby areas for laser hair removal treatments.
If you would like more information on cosmetic surgery procedures and treatments performed by Las Vegas, Nevada plastic surgeon, Dr. Bryson Richards please contact us at 702.870.7070
Taking new patients from Las Vegas, Bullhead City,  Laughlin, Pahrump, Mesquite NV and surrounding areas.