Calf Augmentation Plastic Surgeon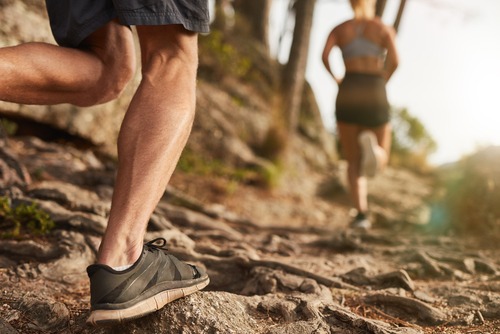 Calf augmentation is a lower leg reconstructive procedure that imparts strength to your calves. Once the surgery is complete, you will live with its result for many years. Therefore, it's critical to choose an expert and dedicated plastic surgeon for calf augmentation.  
When this transformative cosmetic surgery procedure is carried out by an inexperienced surgeon you are at risk of facing adverse consequences ranging from infection to deep vein thrombosis. This not only puts you at serious risk but also demands an additional investment for a revision procedure in many cases. 
Board certified plastic surgeon Dr. Bryson Richards provides calf augmentation to patients in Las Vegas, NV, and surrounding communities.   
Identifying the 
Right Surgeon
Your cosmetic surgeon should have completed training in both general and plastic surgery. It is important for your surgeon to know various implant-based body contouring procedures with actual practice experience. A well-qualified surgeon will follow stringent quality standards adhering to safety protocols.  
They will not compromise quality for their reputation that they hold in the medical profession. They usually invest heavily in cutting-edge surgical equipment and techniques for the purpose of ensuring the best results.  
Key aspects to consider before choosing your surgeon
Before meeting a cosmetic surgeon for your preoperative consultation, it is ideal to make a list of questions that you have in mind related to the procedure. Upon meeting your surgeon, you can clear these questions. You will know whether the plastic surgeon is suitable for your goals from their approach while answering your questions.  
You can also ask them about their background and experience so as to get an understanding about their proficiency in the field of plastic surgery. If you are curious, you can also ask about their success rate and visual evidence of their past clients.  
People often refrain from choosing a business-minded surgeon and choose someone who is friendly and comfortable to talk with. At the same time, you must ensure whether the surgeon's fees are well within your budget.  
An important question that you should ask yourself before making the final decision is, whether you want to work with a surgeon willing to offer assistance in meeting your aesthetic goal or a surgeon who follows a "one size fits all" principle.  
Why should you choose an ABPS board certified surgeon?
ABPS or American Board of Plastic Surgery is a board that certifies a select number of plastic and cosmetic surgeons every year. An ABPS board certified plastic surgeon will adopt best practices along with the highest quality standards. They usually have the latest surgical instruments and techniques. Needless to say, they will pull out all the stops to deliver outstanding aesthetic results.  
ABPS is a highly prestigious body and the only board recognized by the American Board of Medical Specialties. Patients choosing an ABPS board-certified plastic surgeon will have a sense of assurance that the surgeon is specialized in the field and has undergone the minimum requirements to complete their training in medical surgery.  
Cosmetic surgeon Dr. Bryson Richards receives patients from Las Vegas, NV, and nearby areas for calf implants.  
Contact Las Vegas Board Certified Plastic Surgeon Dr. Richards to Schedule a Consultation
If you would like more information on cosmetic surgery procedures and treatments performed by Las Vegas, Nevada plastic surgeon, Dr. Bryson Richards please contact us at 702.870.7070
Taking new patients from Las Vegas, Bullhead City,  Laughlin, Pahrump, Mesquite NV and surrounding areas.