Calf Augmentation (Lower Leg Implants)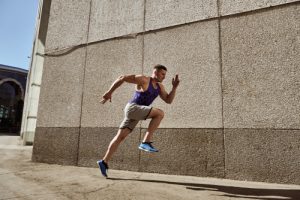 Calf augmentation is a procedure performed by a cosmetic surgeon to give patients an enhanced strength and balance to their lower legs. This is done by inserting silicone implants in their natural contour of lower legs. If you need this cosmetic surgery, then you would first need to consult with a surgeon to determine your requirements.  
Based on your goals discussed during the pre-operative consultation, a cosmetic surgeon will give you an estimate for the entire surgery. If you choose a dedicated surgeon, you can get the best results within your budget. However, calf augmentation is regarded as an elective cosmetic procedure. Therefore you may not get insurance coverage for this.  
Meanwhile, there are financing options that can help you cover the surgery costs through monthly installments. Board certified plastic surgeon Dr. Bryson Richards provides calf augmentation to patients in Las Vegas, NV, and surrounding communities.  
How cost varies with the extent of the procedure
The cost for calf augmentation varies in accordance with the requirements of the patient and the extent of the surgical procedure. For less intensive surgeries, cosmetic surgeons use local anesthesia and mild sedation. This way you can incur the costs associated with general anesthesia.  
However, for a major surgery, intravenous sedation wouldn't suffice. In such cases monitored anesthesia care is preferred which comes with an extra fee of an anesthesiologist. Moreover, if the situation demands, the cosmetic surgeon may have to perform an additional procedure called thigh lift, thereby increasing your costs.  
Meanwhile, you can stay within your budget if you choose to go for a combined procedure. This way you can cut the individual fees paid to the surgeon, anesthesiologist, and other additional costs, by paying a single fee to cover everything.   
Plastic Surgeon's Fee 
If you choose an experienced plastic surgeon over a less trained surgeon, then there would obviously be a difference in the fees. This is because of the improved surgical techniques and instruments used by an experienced surgeon. In addition to that, they would follow stringent quality standards adhering to the latest safety protocols. The American Society of Plastic Surgeons (ASPS) encourages patients to choose surgeons that work well with their requirements.  
How costs vary with the health care facility. 
The cost of living and real estate are higher in metropolitan cities as compared to other less-populated places. In general, the cost of healthcare is higher at such places would be higher as a result of higher cost to land, tax, products, etc. It is sagacious to know the cost variations between different locations before making the choice for the facility. 
Financing
You should not compromise on the quality of care for lower prices. Hence it is best to consider a financial plan if you are short of ready funds. There are financial plans that give you the fees required for your calf augmentation. This lump sum is then recovered monthly through installments.  
Many third-party healthcare financing companies offer attractive loans at competitive rates of interest. Above all, you will get quick approval such as loans especially for procedures such as calf augmentation. Cosmetic surgeon Dr. Bryson Richards receives patients from Las Vegas, NV, and nearby areas for calf implants. 
Contact Las Vegas Board Certified Plastic Surgeon Dr. Richards to Schedule a Consultation
If you would like more information on cosmetic surgery procedures and treatments performed by Las Vegas, Nevada plastic surgeon, Dr. Bryson Richards please contact us at 702.870.7070
Taking new patients from Las Vegas, Bullhead City,  Laughlin, Pahrump, Mesquite NV and surrounding areas.