Calf Augmentation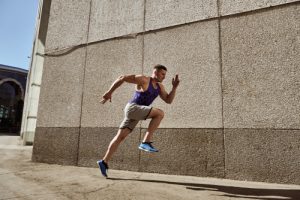 Calf augmentation is a surgical procedure that enhances the size and definition of your lower legs. Also known as lower leg implants surgery, the procedure involves placing silicone implants in your natural contours of lower legs. However, the extent of the surgery is determined by the cosmetic surgeon after understanding your requirements. 
Board certified plastic surgeon Dr. Bryson Richards provides calf augmentation to patients in Las Vegas, NV, and surrounding locations.  
Suitable Candidates for Calf Augmentation
Calf augmentation is often sought by those individuals who want the physical deformity of their lower body addressed. In addition, bodybuilders sometimes undergo calf augmentation to enhance their physique. Essentially, all of those who want their lower body imbalance rectified seek calf augmentation after consulting with their plastic surgeon.  
Surgical Procedure for Calf Augmentation 
The procedure for calf augmentation will be informed to by your cosmetic surgeon prior to your surgery. It starts with a small incision behind your knee, shortly after which your cosmetic surgeon would carve a pocket within which the implant would be placed. The implants can either be one or two layers, depending on your requirements. Essentially, if you want a bigger calf, your cosmetic surgeon will place another implant before carving your desired shape for the calf.  
Toward the end of your surgery, the surgeon would encase your implants by closing the incisions with sutures. The natural scar tissue formation would keep your implants secure for years.  
Generally, the surgery is performed as an outpatient procedure wherein local anesthesia and mild sedation is given prior to the patient. The surgery would last for one hour. However, for patients seeking a larger implant, general anesthesia is given before a two to three-hour-long surgery. 
Post-Calf Augmentation Care and Recovery 
Although you might need to use crutches during the initial period, in about one week or 10 days, you can get back to your conventional routine. The crutches are used so as to ensure that your incisions are properly healed. For bodybuilders and athletes, they can resume your exercise regimen within six to eight weeks. After the recovery period, patients will have a stronger and balanced lower body build.  
Benefits of Calf Augmentation 
Not everyone can attain well defined and sculpted lower legs through a stringent diet and exercise routine. Calf augmentation helps them achieve their goals. This cosmetic surgery would give the patients an enhanced shape to their calves quickly. Above all, calf augmentation plastic surgery will give improved body symmetry and a toned lower leg.  
You no longer need to shy away from wearing shorts, swimsuits, or anything that reveals your calves. With a skilled cosmetic surgeon, you can have your calves reconstructed while giving a natural look to it. People may not even recognize that it is artificially carved.  
Moreover, the risks associated with this surgery are minimal. Therefore, you don't need worry too much about the side-effects and complications after your surgery. Cosmetic surgeon Dr. Bryson Richards receives patients from Las Vegas, NV, and nearby areas for calf implants. 
Contact Las Vegas Board Certified Plastic Surgeon Dr. Richards to Schedule a Consultation
If you would like more information on cosmetic surgery procedures and treatments performed by Las Vegas, Nevada plastic surgeon, Dr. Bryson Richards please contact us at 702.870.7070
Taking new patients from Las Vegas, Bullhead City,  Laughlin, Pahrump, Mesquite NV and surrounding areas.