Calf Augmentation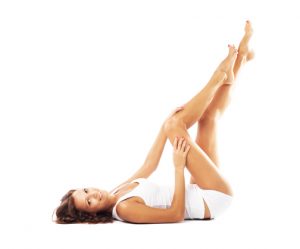 Calf augmentation is a medical procedure that enhances lower leg stability and strength. After this procedure, your lower legs would look muscular, which is due to the insertion of silicone implants. But before you the implants are surgically placed, your cosmetic surgeon will brief through the specifics of the procedure so that you could make an informed choice. 
During this pre-operative consultation, your surgeon will show calf augmentation before and after pictures. This way, you will get an idea as to what to expect and what not to, after having a calf augmentation procedure. Board certified plastic surgeon Dr. Bryson Richards provides calf augmentation to patients in Las Vegas, NV, and surrounding locations. 
Importance of visual evidence for the patients
Generally, an experienced cosmetic surgeon would start with a pre-op discussion with visual evidence of his previous patients. This ensures transparency and makes the discussion more engaging. The evidence depicts how a calf augmentation changes the appearance of lower legs. Upon analyzing the images, you will feel more confident about your calf augmentation surgery. Above all, you can picture its potential results in your lower legs.  
Moreover, there is this psychology among the patients that, if a particular surgery has worked well on other patients, then it can help them attain similar results as well. To add to this psychological concept is the sense of reassurance and security. In the sense, patients would trust the cosmetic surgeon more, after viewing the pictures.  
Now for calf augmentation in particular these before and after images are not on the site but this does not mean they cannot be added any day. On top of this, this does not mean a patient cannot see these images during the consultation which is vital anyway.  
One photo is worth a thousand words
As the saying goes, one picture is enough to convey the essence of a particular idea. Although verbal cues comprehensively explain the idea, visual evidence can portray the same idea in a compelling way. Your cosmetic surgeon, however, will stick to both verbal cues and visual evidence. But usually, patients cut to the chase and ask for pictures since not many of them would understand complex medical terms.  
In addition to that, if a patient is having a language barrier, one simple image is enough for them to know how the surgeon can help them. On the other hand, the surgeon should only stick to real cases and unedited images. Because if the image is photo-shopped, you may be misled into believing something that this procedure cannot achieve, eventually pushing you to make a wrong decision.  
Relating back to a point previously made, images speak volumes. And digital images reveal so much they enable even the most uncreative patients the ability to picture what this surgery will look like on them. That's the capability of digital technology which has transformed the world in so many ways.  
Sharing pictures on social media platforms
Nowadays, for many people, a day is incomplete without checking their feed on social media platforms such as Facebook, Instagram, YouTube, and Pinterest. A cosmetic surgeon can wisely capitalize on the reach of such platforms to promote the before and after images of calf augmentation procedure.  
Eventually, the images would reach thousands of people. It increases a patient's awareness about the procedure, thus encouraging them to make better decisions. Cosmetic surgeon Dr. Bryson Richards receives patients from Las Vegas, NV, and nearby areas for calf implants. 
Contact Las Vegas Board Certified Plastic Surgeon Dr. Richards to Schedule a Consultation
If you would like more information on cosmetic surgery procedures and treatments performed by Las Vegas, Nevada plastic surgeon, Dr. Bryson Richards please contact us at 702.870.7070
Taking new patients from Las Vegas, Bullhead City,  Laughlin, Pahrump, Mesquite NV and surrounding areas.