Calf Augmentation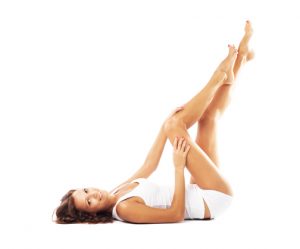 If you need to enhance the size and definition of your lower legs successfully, when a diet and exercise routine has failed to help, you should consider having a calf augmentation surgery. Although the cosmetic surgery is fairly straightforward, you still need to be aware of the potential risks and complications involved in this procedure.  
Board certified plastic surgeon Dr. Bryson Richards provides calf augmentation to patients in Las Vegas, NV, and surrounding communities.  
Potential risks
The goal of calf augmentation is the insertion of silicone implants into your lower legs. For this, your surgeon will have to make an incision. The risks associated with calf augmentation are similar to what one could face after having any other plastic surgery.  
The risks include abnormal bleeding during the surgery, chances of bacterial infection, blood clotting, and asymmetrical shape in both legs. More severe complications include deep vein thrombosis, numbness as a result of nerve damage, altered skin pigmentation, and fluid accumulation beneath the skin.  
While many of the aforementioned risks do sound critical, you can avoid their occurrence by choosing an experienced plastic surgeon.  You can also reduce the risk of revision surgery if you have your procedure done by a reputable surgeon.  
How to avoid infection?
Even though the infection can lead to many complications, it can be avoided by choosing an appropriate surgery center that follows the advocated quality standards and adheres to the best safety protocols. A sterile environment can significantly reduce infection risks. In addition to that, you should be prepared to follow your surgeon's guidelines. The first few days following your surgery are crucial, and you must protect your incisions from getting infected.  
The difference in skin sensation
Generally, patients do feel numbness in the implant region after the calf augmentation surgery. However, this doesn't persist for a prolonged period. If you still experience a difference in skin sensation after a few weeks, then it is better to consult your surgeon. Sometimes the numbness might become permanent. An experienced surgeon will take preemptive measures to reduce this risk.  
Risk of unfavorable scarring
Calf augmentation is not a general surgery procedure. A skilled plastic surgeon creates a customized plan for their patients. This allows them to place incisions in a discreet location. However, scarring can only be avoided to an extent. To improve your scarring, your surgeon will most likely prescribe you a post-surgical ointment depending on your skin type.  
How to mitigate risks associated with calf augmentation 
Choosing an experienced cosmetic surgery will significantly reduce the risks and complications. Along with that, you should follow their preparatory and post-surgery recovery instructions. It is important to avoid smoking before and after your surgery.  
In so far as the post-surgery care and recovery are concerned, it is best to take plenty of rest in the first few days. Take your medications and antibiotics properly. Wear a compression garment, if your surgeon has advised, and avoid participating in strenuous physical activities till you have completely recovered. 
Cosmetic surgeon Dr. Bryson Richards receives patients from Las Vegas, NV, and nearby areas for calf implants. 
Contact Las Vegas Board Certified Plastic Surgeon Dr. Richards to Schedule a Consultation
If you would like more information on cosmetic surgery procedures and treatments performed by Las Vegas, Nevada plastic surgeon, Dr. Bryson Richards please contact us at 702.870.7070
Taking new patients from Las Vegas, Bullhead City,  Laughlin, Pahrump, Mesquite NV and surrounding areas.