Calf Augmentation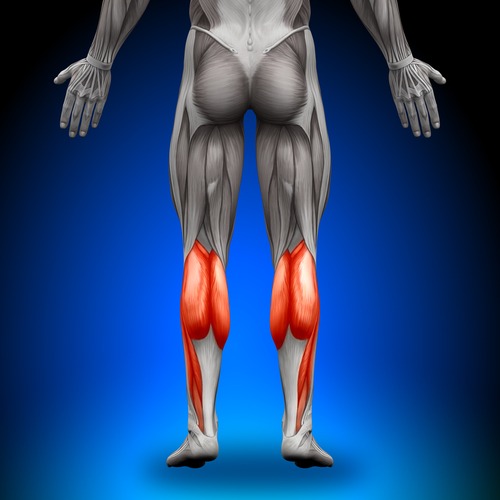 Calf augmentation is a cosmetic surgery that involves the placement of silicone implants in your lower legs. While the procedure is similar to any other plastic surgery in many ways, post-operation care and recovery are crucial for attaining the best possible results.  
Before the procedure, your surgeon will explain to you details regarding recovery and its different phases. Board certified plastic surgeon Dr. Bryson Richards provides calf augmentation to patients in Las Vegas, NV, and surrounding locations.  
Initial 
Recovery Phase
The recovery process lasts for a few days but the actual length of recovery varies in accordance with the extent of surgical procedure and the size of implants. During the initial days after your recovery, your plastic surgeon will ask you to wear a compression garment. Once significant improvement occurs in your recovery and healing, you can take off your compression garment.  
Shortly after the surgery, some patients may experience soreness and pain. In order to cope with this discomfort, your surgeon will prescribe pain killers and other meds. In less than two weeks, you can start walking around and do your daily chores. In addition to that, inflammation and bruising will dissipate within the first week. But it is best to take showers rather than baths in the first few days of recovery.  
In most cases, your cosmetic surgeon will insert a drain tube beneath your skin to clear the excess fluid. Even otherwise, you may have some fluid drainage, which is normal. As a matter of fact, this is a good sign, as it improves your healing and decreases the recovery period.  
First few weeks after calf augmentation surgery 
During the first few weeks following your calf augmentation surgery, you will notice a decline in swelling. You will notice your skin to appear loose around treatment sites. But over time this will regain its tightness. Usually, it will take six months for your skin to be 100% normal. Then again, the period varies with the elasticity of your calf skin. The elasticity, on the other hand, changes in accordance with age and genetics.  
Above all, during the initial weeks, it is vital to keep a close eye on any signs of infection near the incision sites. To ensure a speedy recovery, it is important to attend your post-op consultations with your surgeon. By doing so, your cosmetic surgeon will be able to review your healing progress and suggest medications in case there are any complications such as excessive inflammation or infection.  
Workout routine after your surgery
If you are an athlete or a bodybuilder, before starting your workout routine, it is important to consult with your surgeon. Although it is important to do a mild walking routine within the first week of surgery, your surgeon might suggest you refrain from aggressive exercises. Gentle exercises, on the other hand, will prevent the formation of blood clots in your legs, thereby shortening your recovery period.  
Aggressive exercises and other physically intensive limb movements might have to wait for 4-6 months. Cosmetic surgeon Dr. Bryson Richards receives patients from Las Vegas, NV, and nearby areas for calf implants.  
Contact Las Vegas Board Certified Plastic Surgeon Dr. Richards to Schedule a Consultation
If you would like more information on cosmetic surgery procedures and treatments performed by Las Vegas, Nevada plastic surgeon, Dr. Bryson Richards please contact us at 702.870.7070
Taking new patients from Las Vegas, Bullhead City,  Laughlin, Pahrump, Mesquite NV and surrounding areas.