Easy, Pain-free, Light-Based Body Contouring: Get Great Curves in as Little as 25 Minutes with SculpSure® at Richards Cosmetic Surgery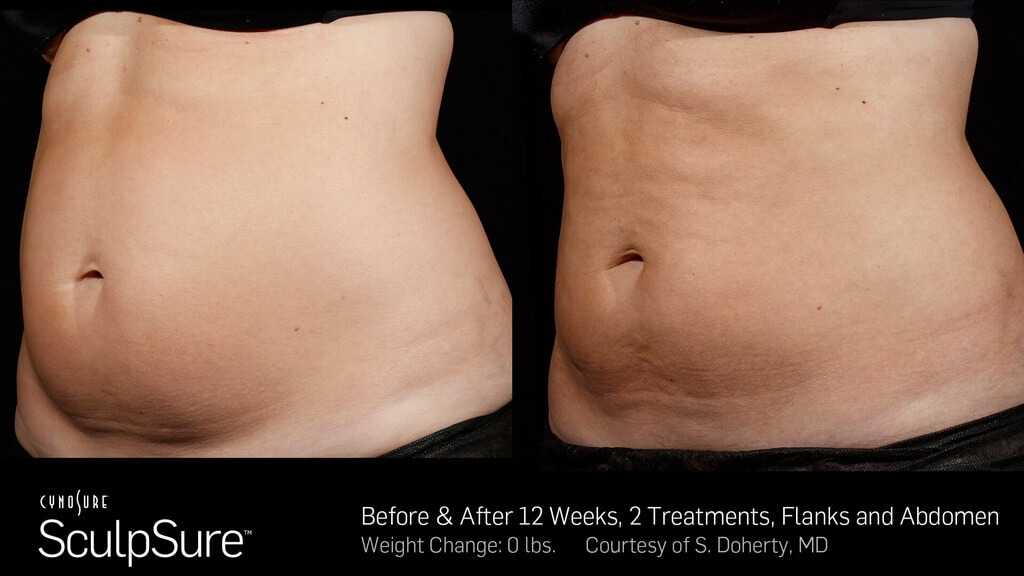 Great curves in just 25 minutes or less? It might sounds too good to be true, but it's not! SculpSure® is an innovative, next-generation light-based body contouring treatment that reduces excess fat around the abdomen, thighs, and flanks in as little as 25 minutes!
Ideal for reducing unsightly bulges around the abdomen, thighs, and flanks

One treatment can be performed in as little as 25 minutes

Completely non-invasive

Completely pain-free

No need for downtime or recovery time

Safe and effective for all skin types

Consistently delivers incredible fat reduction: up to 24% reduction in fatty tissue!*
This amazing, FDA-approved body contouring treatment is now available to the private surgical practice and medical spa of Board certified plastic surgeon Dr. Bryson Richards, conveniently located in Las Vegas, Nevada. Your personalized SculpSure® treatment will be performed by our certified laser specialist, Joy G., who will work closely with you and with Dr. Richards to develop a customized treatment plan designed to reduce unwanted curves and bulges and help you achieve the shapely, sexy shape you have been dreaming about!
How Does SculpSure® Work?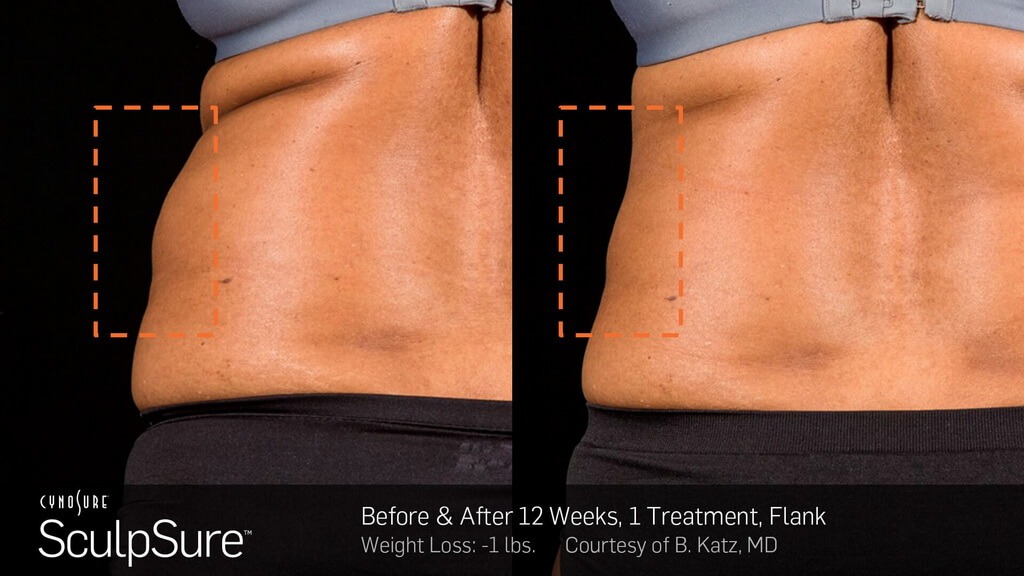 The scientifically-proven technology that makes SculpSure® so highly effective is, in fact, quite simple! SculpSure® harnesses the power of light to target unwanted fat cells, without damaging surrounding tissue. Powerful yet safe beams of intense light gently heat the targeted fat cells, destroying them and enabling them to be naturally reabsorbed by the body. SculpSure®'s fat, non-suction based applicator is equipped with Constant Cooling™ technology to ensure that the skin and surrounding tissue remain cool and unaffected.
A single treatment can be completed in the comfort of our offices in as little as 25 minutes. The treatment does not require any anesthesia; most patients comment that it is quite easy and comfortable, with little more than a gentle warming sensation in the treatment areas. Your slimmer, sleeker body shape will become visible about 6-12 weeks after the treatment, as the disrupted fat cells are slowly reabsorbed by your body's natural metabolism.
*Disclaimer: Individual results may vary. Results are not guaranteed.
Results are not permanent: weight gain can cause the return of curves and bulges along the abdomen, thighs, flanks, and other treated areas. It is important to avoid weight gain in order to maintain long-term results.
Contact Dr. Richards
Dr. Richards understands that every patient has unique medical needs and aesthetic preferences, which is why his treatment philosophy is based upon the foundational principle of individualized customization. In practice, this concept amounts to in-depth consultations, treatment plans that have been tailored to meet your specific needs, and comprehensive patient education, both before and after your skin rejuvenation treatment.
Dr. Richards makes it a priority to spend ample time with each cosmetic surgery patient, and to be highly accessible to his patients during every phase of their aesthetic enhancement experience. He works closely with Joy to ensure the safety and efficacy of every treatment. If you have questions about how to improve your shapely physique with our powerful SculpSure® body contouring treatments, please contact our office today. We look forward to speaking with you!