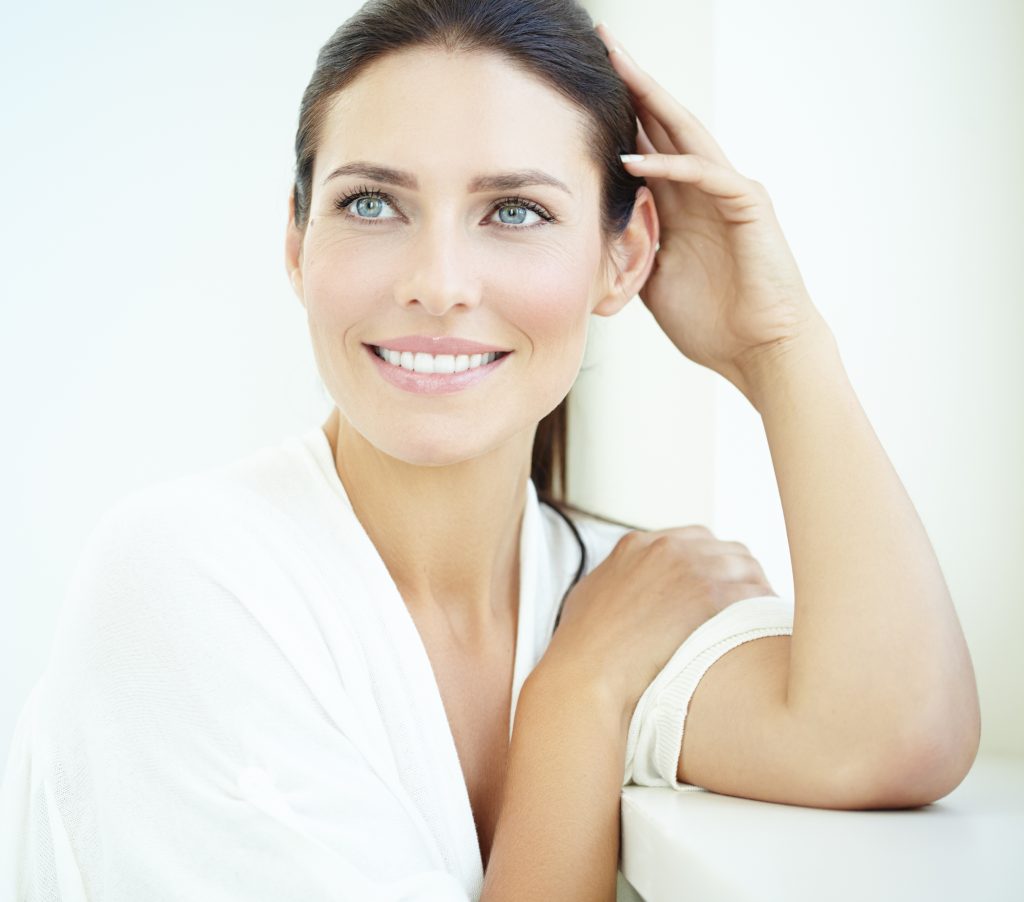 Minimize the Damage from the Hot Desert Sun with PhotoFacial Rejuvenation!
Cost: $249 per treatment

Appropriate only for light skin (Fitzpatrick types 1-3)

Rebuilds collagen for the treatment of sun-damaged skin, redness, and brown spots

3-5 treatments for best results

Recommended during winter months only
Spending the summer in the heat of the desert sun can bring a beautiful glow to your face. But daily exposure to the sun's powerful UV energy does more than bring out a nice tan; it leaves us with the visible signs of the damage caused by the sun's dangerous UV rays: sun spots and pigmentation irregularities, rough, dry, even scaly skin, and uneven, blemished skin tone. Once the summer sun gives way to the gentler sun of winter, it is time to repair the damage left behind from the harsh, hot, summer sun. A series of powerful, fully-customized, energy-based PhotoFacial treatments through the winter months can reverse the visible signs of sun damage and help your skin stay healthy, radiant, and naturally-beautiful!
Board certified plastic surgeon Dr. Bryson Richards is pleased to offer this incredible, non-invasive skin rejuvenation treatment at his private surgical practice and medical spa in Las Vegas, Nevada. Your PhotoFacial treatment will be performed by our certified specialist Lynette Stephens, working under the close supervision of Dr. Richards. Lynette has over 20 years of experience performing a full range of non-invasive and minimally-invasive skin treatments, and like Dr. Richards, prides herself on offering only state-of-the-art skin care services such as the PhotoFacial.
Am I A Candidate for PhotoFacial Rejuvenation?
PhotoFacial rejuvenation is ideal for individuals with light or fair skin that is highly susceptible to damage from the sun's UV rays (Fitzpatrick Skin Types I, II, and III) and who are seeking to minimize the following symptoms of "photoaging":
Age spots and sun spots

Melasma and pigmentation irregularities (hyperpigmentation/hypopigmentation)

Redness and rosacea

Fine lines and wrinkles

Enlarged pores

Acne scarring

Dilated blood vessels and broken, damaged capillaries
Your PhotoFacial Rejuvenation Experience
Your PhotoFacial rejuvenation experience can be completed in the comfort of our relaxing medical spa and laser center and usually requires about 30 minutes or so. We will ask you to wear protective eyewear at all times during your treatment. After a cooling gel is applied to the treatment area, our state-of-the-art intense pulsed light (IPL) system will direct precisely-calibrated pulses of multi-wavelength light into the innermost layers of the dermis. As the light heats the tissues of skin, it begins to remodel aging collagen strands while sparking the development of new collagen to even out the skin's tone and texture and help restore its youthful glow.
PhotoFacial treatments are non-ablative (non-damaging) and non-invasive, and do not require any downtime. We recommend a series of 3-5 treatments during the winter months for optimal results.
Contact Dr. Richards
Dr. Richards understands that every patient has unique medical needs and aesthetic preferences, which is why his treatment philosophy is based upon the foundational principle of individualized customization. In practice, this concept amounts to in-depth consultations, treatment plans that have been tailored to meet your specific needs, and comprehensive patient education, both before and after your skin rejuvenation treatment.
Dr. Richards makes it a priority to spend ample time with each cosmetic surgery patient, and to be highly accessible to his patients during every phase of their aesthetic enhancement experience. He works closely with Lynette to ensure the safety and efficacy of every treatment. If you have questions about how to reduce sun damage with our powerful PhotoFacial treatments, please contact our office today. We look forward to speaking with you!