Laser Center and Medical Spa
Powerful, State-of-the-Art Rejuvenation—Without Surgery!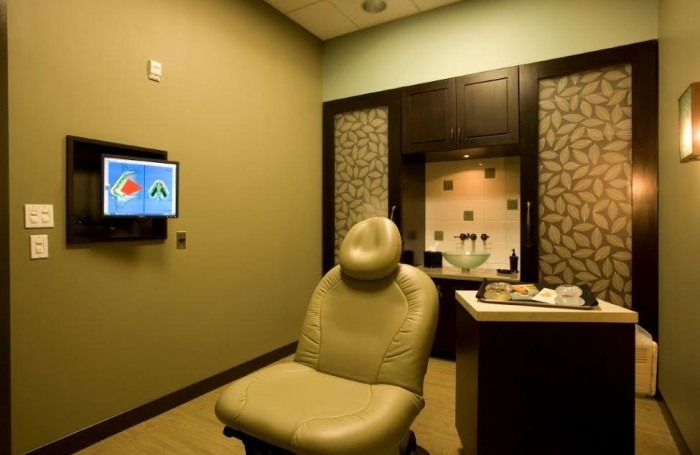 Cosmetic surgery can be a life-altering experience for many people. Yet many of us are simply not interested in or ready for a time-consuming, expensive surgical solution. For those of us seeking to correct a minor but nagging flaw, minimize the appearance of sun damage and exposure, reduce unwelcome curves or minor facial wrinkles, or simply restore a youthful, healthy glow and/or shapely physique, today's advanced non-surgical solutions offer powerful, oftentimes transformative, restoration and rejuvenation!
At Richards Cosmetic Surgery in Las Vegas, NV, Board certified plastic surgeon Dr. Bryson Richards is pleased to offer his patients state-of-the-art non-invasive or minimally-invasive rejuvenation and skin care treatments in his welcoming, relaxing Medical Spa. Our Med Spa services can often be completed in a quick, easy-to-schedule office visit without the need for anesthesia or downtime (depending on the nature of your unique concerns), so you can achieve the amazing rejuvenation you want without disrupting your busy schedule. We offer a comprehensive menu of laser and energy-based treatments, as well as advanced skin care options, all of which can be customized to achieve your unique goals.
Our Medical Spa services include:
---
Meet Our Certified Laser and Skin Care Specialist
Today's advanced rejuvenation tools can deliver powerful aesthetic enhancement and anti-aging benefits without the need for surgery. Yet achieving successful results, while simultaneously minimizing the risk of unappealing or uncomfortable side effects, requires a skilled, experienced practitioner with specialized training in these cutting-edge techniques. Our advanced certified laser specialist, Lynette Stephens, has more than 20 years of experience in the field of non-surgical aesthetics. Like Dr. Richards, she prides herself on constantly pursuing advanced training so she can stay up-to-date on the rapidly-advancing field of non-surgical rejuvenation and skin care services. Her goal is work closely with each patient in order to develop a customized treatment plan designed to achieve each patient's unique goals while maximizing his or her comfort and safety.
---
Contact Dr. Richards
Dr. Richards understands that every patient has unique medical needs and aesthetic preferences, which is why his treatment philosophy is based upon the foundational principle of individualized customization. In practice, this concept amounts to in-depth consultations, treatment plans that have been tailored to meet your specific needs, and comprehensive patient education, both before and after your skin rejuvenation treatment.
Dr. Richards makes it a priority to spend ample time with each cosmetic surgery patient, and to be highly accessible to his patients during every phase of their aesthetic enhancement experience. He works closely with Lynette to ensure the safety and efficacy of every treatment. If you have questions about our state-of-the art non-surgical rejuvenation treatments, please contact our office today. We look forward to speaking with you!